Estimated reading time: 2 minutes, 9 seconds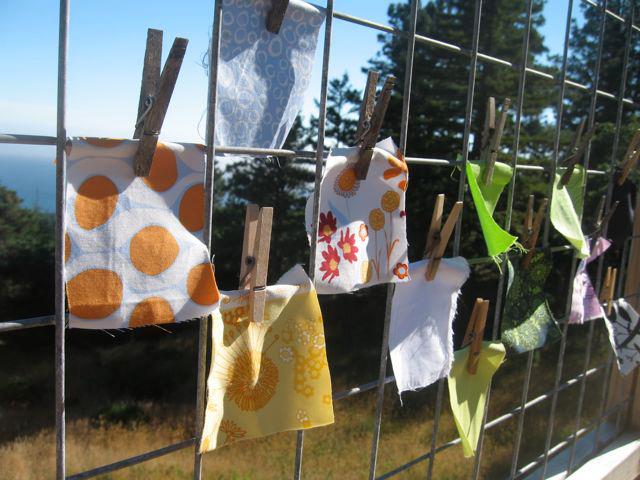 So you're buying fabric for a project. Whether you're doing the sewing yourself or sending it out to a professional seamstress, tailor or upholsterer, the width of the textile is a big consideration.
Fabric is typically sold by the yard, and it's manufactured in standard widths, usually ranging from 40 inches to 110 inches.  The wider the material, the more area you'll actually take home per yard. (There's more to consider here, including the way the pattern runs and the grain of the fabric.  But we'll save those details for another post.)
Naturally, wider fabric also sports a higher price tag per yard.  And doing the math can help you figure out if it's a good deal or not.  That's why textile designer Harmony Susalla asked me to write a guest post for her blog.  A snippet appears below.  Read the rest on Harmony's site.
When you're a complete fabric junkie like I am, you're always looking for a bargain.  Of course, my eye is drawn to gorgeous designer fabrics with really high thread count. Swoon!  But the cost—well, that can bring on a real fainting spell.

That's why I started out sewing with fat quarters.  I found fabrics that I loved—and could easily afford—and figured out really cool things I could make with them.  Little, zippered change purses, box-bags for balls of yarn and knitting needle rolls.  I sewed and sewed and sewed.  And I was very happy.

Until I started eyeing my bare windows and mismatched sofa and side chairs.  If I could make all of those little things, I could make big things—like curtains and slipcovers—too.

But cotton fabrics are generally 40", 54", 60" or 72" wide.  And that meant I was buying alot of fabric.

That's when I met decorator fabrics.  And then I found HarmonyArt.  These babies come in 110" widths—plenty wide for the 98" long drapes I had planned.  And you can't deny that Harmony's designs are gorgeous.  Perfect for curtains, tablecloths, slipcovers, and heck, if I quilted, even quilts!

The prices were much higher though.
Click over to Harmony's blog to read the rest.  And come back on Friday to get the scoop on my latest sewing project–new curtains for my living room, using Harmony's fabric.  Meantime, share your experiences using math in the sewing room.  What kind of math have you had to use to complete a sewing project?  Share your story in the comments section.
(Harmony and I organized a barter for this guest post; she sent me one yard of her Evelyn fabric in exchange for the post.)